this week's post ...

Boys Like Girls
Thunder new single
Boston four piece Boys Like Girls new single the 75bpm 'Thunder' is very Nickelback and could easily follow them into the chart especially following their sold out tour back in May. One to watch
Bushnut
Adrenaline Rush new single
Bushnut's 180bpm 'Adrenalin Rush' sounds great along side Pendulum, a cracking drum and bass, 5 minutes 40 seconds of floor stomping!
Katy Perry
Hot N Cold Remixes new single 24 November
132bpm and a top ten hit on downloads, the single and this useful remix package are out next week. This song is already a floorfiller, not as big as the uniquely powerful 'Kissed A Girl' but Katy's album 'One Of The Boys' is packed with gems, some equally outrageous. Four fine remixes here from Manhattan Clique, Jason Nevins, Bimbo Jones and InnerPartySystem. To the top
Snow Patrol
Crack The Shutters new single 15 December
Snow Patrol are at the top of their game and 'Crack The Shutters' effortlessly exudes quality. Top Five maybe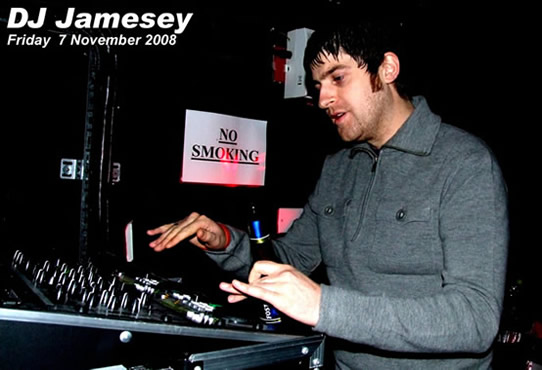 Great Stuff ...
Bono 0 Scotland 1
U2 leader Bono, is famous for being more than just a little self righteous
At a recent U2 concert in Glasgow he asked the audience for total quiet
Then in silence he began to slowly clap his hands, once every few seconds
Holding the audience in total silence he said into the microphone
"Every time I clap my hands a child in Africa dies"
From the front of the crowd a voice with a broad Scottish accent pierced the quiet
"Well f**kin' stop doin it then ya evil bastard!"
The above story was then used by Robin Williams to close Prince Charles 60th Birthday Show
date for your diary
In the moments after Barack Obama's historic Presidential election victory, Colin Powell, former US Defence Chief intimated immediate problems for the new most powerful man on the planet. A yet to be identified global crisis will befall us on Obama's inauguration 21 January. See this interview with Tom Brokaw for yourself here and ponder how on earth he may know
necessarily nosey?
The Government has now briefed several large ISPs on its plans to install "black-box" monitoring systems to track every phone call, text message and browsing session in the country. The plan, first announced in May this year, forms part of the Government's Interception Modernisation Plan, intended to make monitoring communication easier. Read about it here
America's Hot 100
This Week ... Last Week ... Artist ... Title
1 2 T.I. & RIHANNA Live Your Life
2 1 T.I. Whatever You Like
3 4 PINK So What
4 6 KATY PERRY Hot N Cold
5 3 BEYONCE If I Were A Boy
6 5 BRITNEY SPEARS Womanizer
7 7 KEVIN RUDOLPH & LIL WAYNE Let It Rock
8 8 NE-YO Miss Independent
9 - AKON Right Now (Na Na Na)
10 10 JASON MRAZ I'm Yours
members please
Having met the love of his life at Mad4it, some may know Member Number One Jimmy proposed to his now wife at the turn of his 50th birthday and his now happily relocated in the land of the Geordies. Jimmy's favourite request was Joy Division 'Transmission', 'She's Lost Control' or preferably anything JD but 'Love Will Tear Us Apart'! I'd like to thank member number 2 Simon Spoonman for recalling the many many occasions on which Jimmy and member number 5 Jamesy themselves overdosed on the trackc
Steve Malpass & chum, nice one
this week's Top 40 ...
Ten new entries - the most this year : on downloads only Beyonce's in at two beating Britney at 4, Christina at 14 and with Alesha's brilliant single in at 8 Leona must be disappointed with a number 5 on downloads and CD sales