At last we can picture Member No.1 who came as Jimmy The Punk ie.. Award Winning Member No.1 - we love you Jimmy!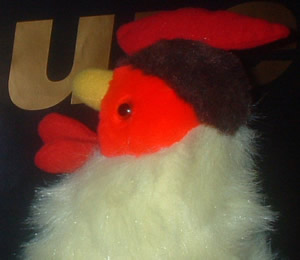 Greetings Dave on your leaving do. after ten long years service Andi can't wait to see the back of you, Hi to all at The Principality - good luck Sara Hanks in your new job, Martin Lewis we sincerely hope you managed to find your gay parents, Happy Birthday Blair, James, & Jane.

Thank you so much, Jarvis Cocker & Sid Vicious for putting in an appearance at our Fancy Dress Party, not to mention the lovely Fairy who served us joyfully all night! Congratulations to Martin John, of Chard Avenue, Llanrumney, in Cardiff who won tickets to The Electric Six DJ Set at Barfly on Saturday.
Coming up, this Friday 19th December at Mad4it proper we've got INSPIRAL CARPETS GREATEST HITS LIVE DVD, CD's and T-shirts to give away plus STEREOPHONICS tickets on the eve of their Millenium Stadium gig and we'll be playing a fair few Stereos tunes to whet your appetite!
Don't miss out on our great Mad4it Superfly New Year's Eve Party on Wednesday 31st December, buy your £6 ticket in advance and we'll give you a free ticket into our Boxing Night Bash on Friday 26 December – a great deal for six quid, come on!